EDIT MAIN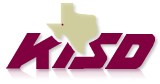 KERMIT ISD
BILINGUAL & ESL PROGRAM
VISION STATEMENT
The vision of Kermit ISD is to provide quality education for all ELL students.
MISSION STATEMENT
The mission of the Kermit ISD Bilingual and English as a Second Language program is to provide all English Language Learners a second language acquisition while preserving and developing their native language in a culturally sensitive environment. During the student's academic career, through various learning environments, including general and ESL settings, students will develop a second language while gaining essential knowledge and skills through research based instructional strategies.
GOALS
1. Kermit ISD will review, revise and communicate current district vision and mission statements for the Bilingual/ESL Program.
2. Kermit ISD will determine, identify and acquire the resources that are needed to support ELL students' academic growth and acquisition of state learning standards.
3. Kermit ISD will develop a professional development plan for teachers using the newly acquired curriculum resources.
4. Kermit ISD will provide professional development during in-service time scheduled throughout the school year for all teachers and staff.
5. Kermit ISD will increase Bilingual/ESL parental involvement at the elementary, intermediate and secondary levels.
Texas Education Agency's English Learner Web Portal: