DEPARTMENT INFORMATION: NUTRITION & FOOD SERVICES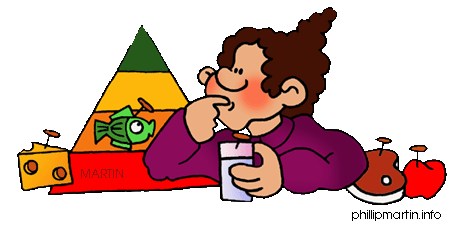 KERMIT ISD NUTRITION AND FOOD SERVICES
Kermit ISD participates in the National School Lunch Program.
The National School Lunch Program is a federally assisted meal program operating in public and nonprofit private schools and residential child care institutions. It provides nutritionally balanced, low-cost or free lunches to children each school day. The program was established under the National School Lunch Act, signed by President Harry Truman in 1946. Under this program, we are able to offer free & reduced lunch and breakfast programs. See links in this department to see if you qualify.
Any child at a participating school may purchase a meal through the National School Lunch Program. Children from families with incomes at or below 130 percent of the poverty level are eligible for free meals. Those with incomes between 130 percent and 185 percent of the poverty level are eligible for reduced-price meals, for which students can be charged no more than 40 cents. (For the period July 1, 2014, through June 30, 2015, 130 percent of the poverty level is $31,005 for a family of four; 185 percent is $44,123) Children from families with incomes over 185 percent of poverty pay a full price, though their meals are still subsidized
to some extent. Local school food authorities set their own prices for full-price (paid) meals, but must operate their meal services as non-profit programs. Afterschool snacks are provided to children on the same income eligibility basis as school meals. However, programs that operate in areas where at least 50 percent of students are eligible for free or reduced price meals may serve all their snacks for free.
School lunches must meet meal pattern and nutrition standards based on the latest Dietary Guidelines for Americans. The current meal pattern increases the availability of fruits, vegetables, and whole grains in the school menu.The meal pattern's dietary specifications set specific calorie limits to ensure age-appropriate meals for grades K- 5, 6-8, and 9-12. Other meal enhancements include gradual reductions in the sodium content of the meals (sodium targets must be reached by SY 2014-15, SY 2017-18 and SY 2022-23).
While school lunches must meet Federal meal requirements, decisions about what specific foods to serve and how they are prepared are made by local school food authorities.
Kermit ISD follows the Texas Public School Nutrition Policy -
SY 2009 - 10 Amendment effective August 1, 2009.
The policy can be viewed at http://www.squaremeals.com
(for tips about nutrition and healthy lifestyles at home, click on the FitFuture link)