EDIT MAIN
TASB Policy Online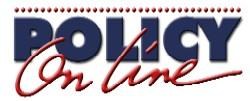 Welcome to the Kermit Independent School District's Policy On-Line . In an effort to communicate effectively with its publics, the Board of Trustees has made copies of its policy manual available through the internet for public viewing.
The Policy On-Line contains policies governing the operation of the Kermit Independent School District. The polices are included because they are required by law or by the Texas Education Agency; because they are recommended by the Texas Association of School Boards as essential to the effective governance and management of the district; or because the Board wishes to make a statement in a particular policy area.
The manual adheres to certain structural conventions. The most visible of these conventions is the presence of (LEGAL) and (LOCAL) polices at many policy codes. The separation makes a distinction between the requirements of an extensive body of school law and the policy determinations of the Board of Trustees. In understanding district policy, the users should take both legal and local policies as a whole.
LEGALLY REFERENCED POLICIES Legal policies track the language of the U.S. and Texas Constitutions, federal and state statutes, including the Texas Education Code, Texas attorney general opinions, State Board of Education rules and other sources of legal authority. The legal policies within the on-line manual represent the working core of legal provisions, critical to day-to-day, month-to-month decision making regarding district governance and management. The absence of a legal policy at a given policy code may mean either that the law is silent regarding this topic or that the law bearing on such topic will be found only in the TASB Policy Reference Manual available in the superintendent's office. All legally referenced policies have the designation (LEGAL) in the upper right hand corner of each page directly below the alphabetical code.
LOCAL POLICIES Local policies are identified by the designation (LOCAL) directly below the alphabetical code in the upper right corner of each page. Local polices that are preceded by a legal policy in the same code generally expand on, or qualify, the legally referenced provisions. Other local polices stand alone, portraying the Board's state intentions in areas not otherwise addressed by law.
EXHIBITS Exhibits are pages with forms and notices that may be used by the district. While not formally adopted by the Board, they are included to assist in the implementation of policy. Exhibits have the designation (EXHIBIT) directly below the policy code in the upper right corner.