STUDENT REGISTRATION
STARTING SOON!
You can begin registering your returning 1st - 12th grade students on JULY 25th, 2022!
Check our KERMIT ISD LIVE FEED page for important updates for the 2022/2023 school year. Also, follow Kermit ISD on Facebook and Twitter!
STEP ONE:
START HERE WITH THE USDA FREE & REDUCED MEAL BENEFITS APPLICATION.
To register your student for the 2022/2023 school year, please start by filling out the USDA Free & Reduced Meal Benefit Application by clicking "APPLY TODAY" on the link below. This will take you directly to our Kermit ISD MySchoolApps Application page. After completing the application, go to STEP TWO.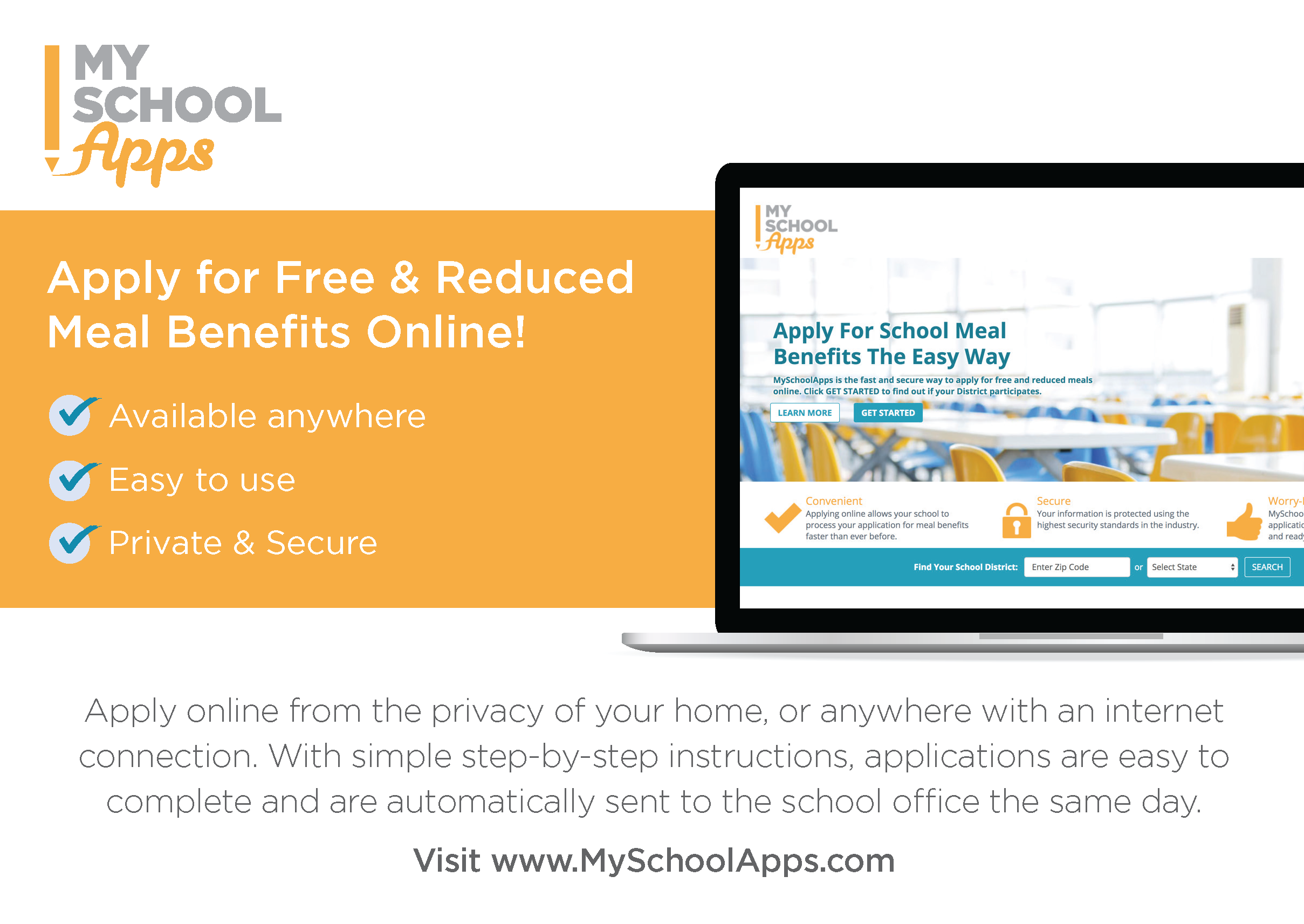 STEP TWO:
REGISTER YOUR STUDENT ONLINE USING THE ASCENDER PARENT PORTAL.
Ascender is our Student Information System. Click the link below to register your child for the 2022/2023 school year. Please use ALL CAPITAL LETTERS for the registration application. Make sure you have necessary documents ready for new students (Guardian's Driver's License, Birth Certificate, Immunization Records, Social Security Card, Proof of Residency). *If your student has been in Kermit Schools at any time, (Example: John Jones was here in 2014-2015), they are a returning student, not a new student. Please call the student's school to set up the email address. If you have any problems registering, please contact your campus office staff. If you filled out paper forms for your Kindergarten or Pre-Kindergarten student last year, you will create a new account in Ascender and link your student using your code after you log in to your new account.
For the online registration process you must access Ascender Parent Portal parent site. Here is the link for this site:
Ascender Parent Portal Parent Site
Para el proceso de inscripción en línea debe acceder al sitio para padres Ascender Parent Portal. Aquí está el enlace para este sitio:
Sitio Para Padres Ascender Parent Portal
Click these helpful links for additional help with the Ascender Parent Portal registration process:
Parents should follow these steps to enroll a student in the district using the New Student Enrollment wizard. Ascender Instructions - Enroll New Student/Create New Account (English and Spanish)
With a ParentPortal ID, the parent can add the student to the ASCENDER ParentPortal account and complete Returning Student Registration during the registration window. Ascender Instructions - Register Returning Student/Add a Student (English and Spanish)
The following links will take you to the full Ascender Parent Portal Help Guide:
Ascender Parent Portal Help Guide (English)
STEP THREE:
PLEASE TURN IN COPIES OF ALL NECESSARY DOCUMENTS TO YOUR CAMPUS OFFICE STAFF.
Returning Students:
GUARDIAN'S DRIVER'S LICENSE

PROOF OF RESIDENCY (COPY OF YOUR ELECTRIC BILL, ETC.)
New Students:
GUARDIAN'S DRIVER'S LICENSE

STUDENT SOCIAL SECURITY CARD

BIRTH CERTIFICATE

CURRENT SHOT RECORDS

PROOF OF RESIDENCY (COPY OF YOUR ELECTRIC BILL, ETC.)

IF YOU ARE TRANSFERRING FROM A DIFFERENT DISTRICT, PLEASE BRING YOUR GRADES/SCHOOL RECORD TO YOUR NEW CAMPUS
Your registration is complete! Have a fantastic school year!