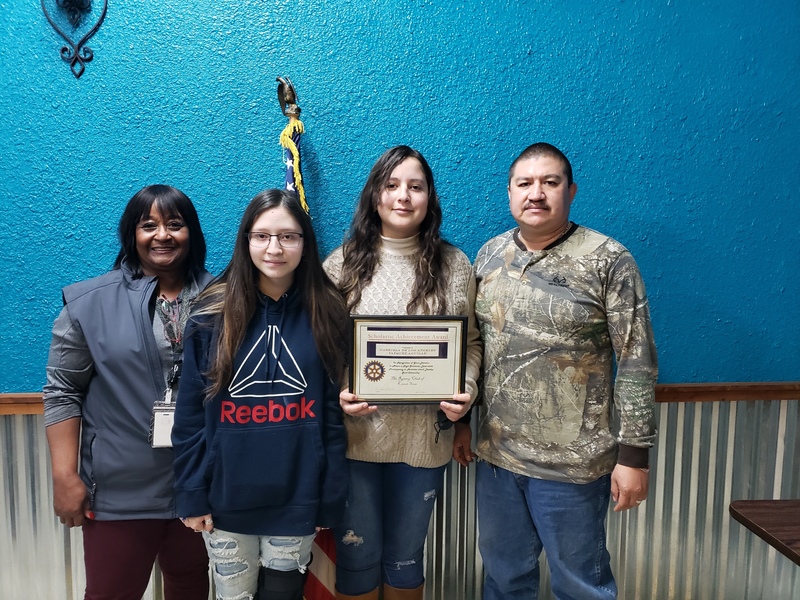 High School Rotary Student of the Month for February 2023
The February Rotary Student of the Month for Kermit High School is Gabriela Vazquez, daughter of Maria and Alfredo Vazquez.
Gabriela has been involved in sports medicine for the past 2 years, Band for 4 years, National Honor Society for 3 years and CNA (Nursing) for 1 year.
Gabriela's has received a 1 in Regionals for Marching Band. She also competed in UIL calculators and Ready Writing.
Gabriela's hobbies and interests include watching Netflix, reading books, playing with her pets, and spending time with friends and family.
Gabriela's plans for the future is to attend Howard University in order to get her degree in Sports Medicine and then plans to further her studies in nursing at Baylor University.