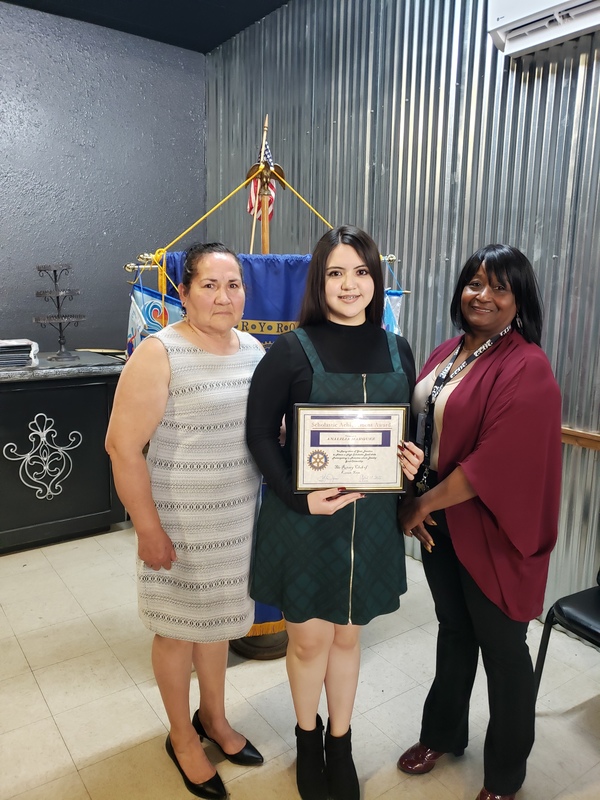 High School Rotary Student of the Month for April 2022
Analilia Marquez, the daughter of Leticia Gonzalez, has been chosen as the Rotary April Student of the Month for Kermit High School.
Analilia is involved in Choir, National Honor Society, One-Act play, and UIL. Analilia's honors/awards received in school are One-Act All Star Cast all 4 years in high school, along with qualifying for regionals in UIL, and Bi-District All Star Cast and currently presides as the Kermit High School NHS president.
Analilia has interests in music, singing, and acting. She likes to read and loves spending time with her family. Analilia likes to write down all her creative thoughts onto paper. Analilia's plans for the future is to go to the University of Texas of Permian Basin and major in accounting and minor in business. She would like to eventually own her own business so that she can live her dream life.