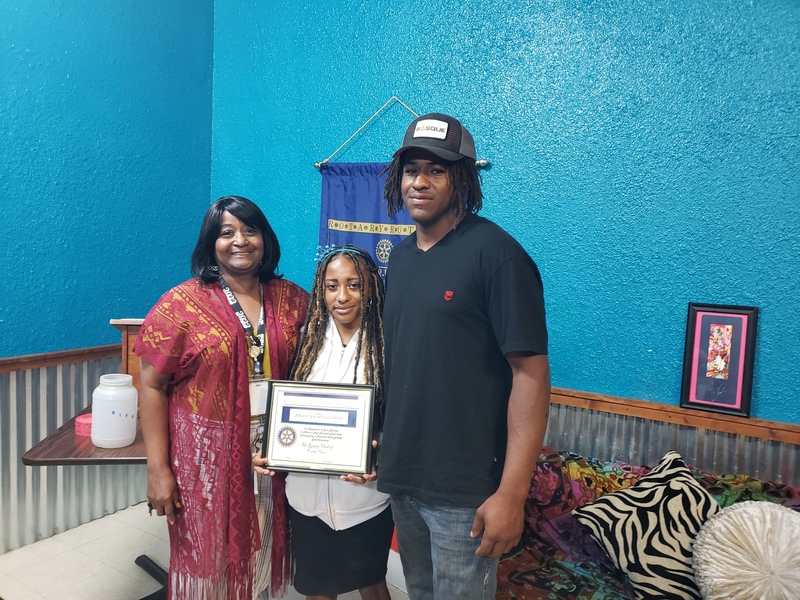 High School Rotary Student of the Month for September 2022
Frances Stallings is the High School Student of the Month in September for the Rotary Club. Frances is the daughter of Mary and Carlos Stallings. Frances' brother Charles Stallings was in attendance to support Frances' in receiving the award.
Frances plays varsity volleyball, basketball, and she runs track. She is planning on participating in powerlifting, as well, this year.
Frances has received the Superintendent Award for the past three years in High School. This means that she has received all A's in her classes. She has also been first in her class since the 8th grade.
Some of Frances' hobbies and interests are that she loves to watch movies, play sports, hangout with friends and family, and read interesting books.
Frances' plans for the future are to attend college after graduating from high school with her associates degree from Odessa College. She will study to be an anesthesiologist. While working in a hospital with her degree, she would then love to attend medical school.