News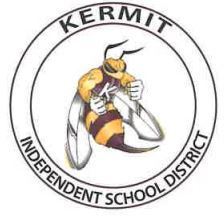 Kermit ISD Families,The following survey is being sent out to Kermit ISD families today in the mail and parents are asked to return it next week. If you do not receive...
Please review the following instructional options for Kermit ISD parents this year. We are excited to continue partnering with you.
Kermit ISD Families, Please take a few minutes to review Kermit ISD's Back to School Plan. We are proud to partner with you again this year.
SEE ALL NEWS